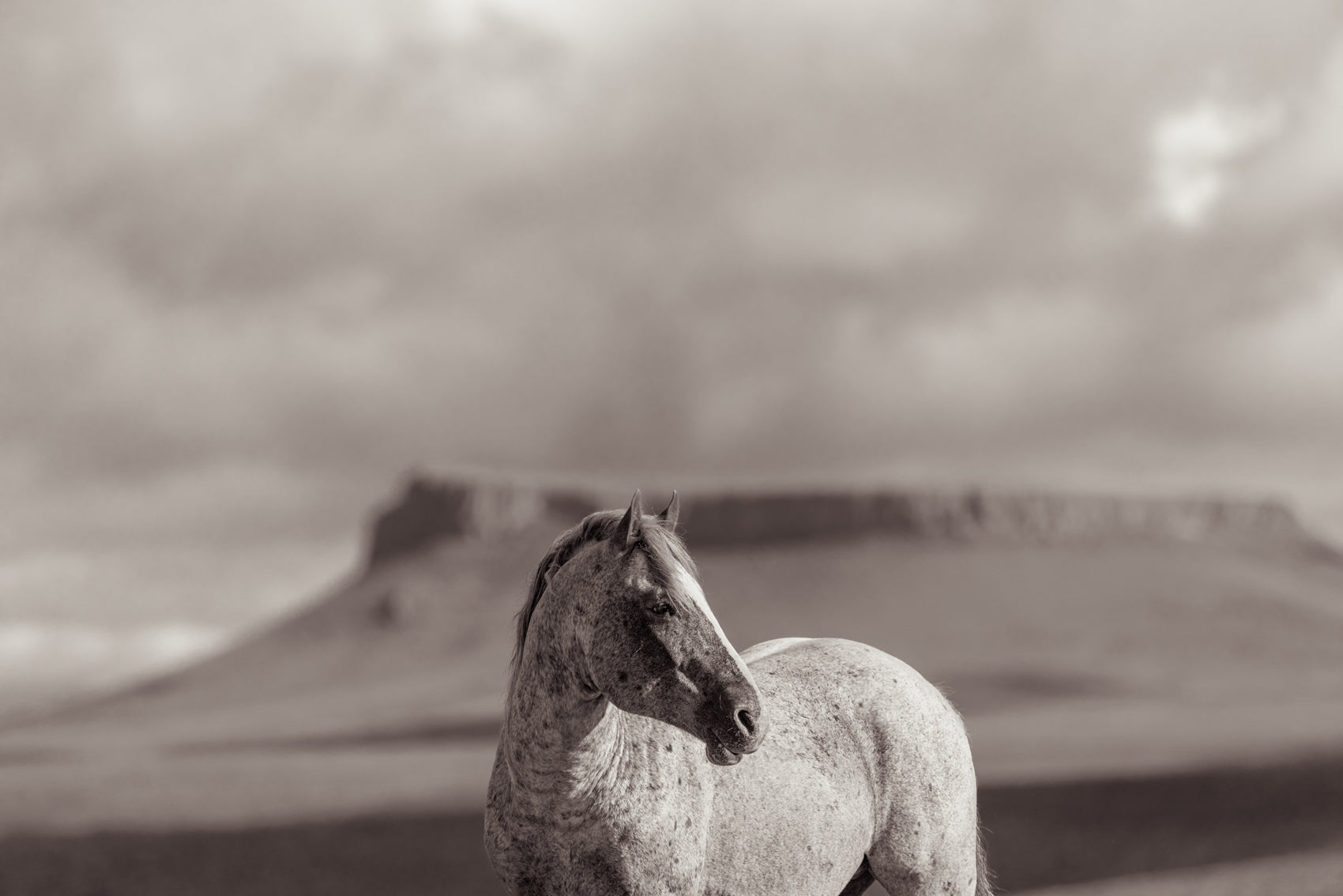 Limited Edition prints are signed, numbered and accompanied by a Certificate of Authenticity. The CoA ensures that your print is an original. It will be mailed separately from your print. We recommend that collectors store these certificates somewhere safe and away from the artwork itself.

Edition Sizes are 5 in each size, except 40 x 60 is an edition of 15. If an edition says SOLD OUT please INQUIRE HERE to discuss other options we may have available for you.
Prints are archival, plant based, museum quality, printed on a beautifully etched cotton rag paper. Prints are sold un-matted and unframed. A three inch border will be added to the size of Limited Editions. All Limited Edition Prints are hand signed by Kimerlee. All prints have a slight sepia tone, hand crafted and unique to Kimerlee's works.
An archival metallic chromogenic print is flush mounted between a durable core of UV protected plexiglass with a gloss finish. This piece floats off the wall about an inch and a half due to a special hanging system known as a French Cleat. These works require a custom crate to be built for the safest of journey during shipping. The three dimensional, iridescent, rich quality of the print and clean presentation of the plexiglass with no frame is a contemporary look and feel juxtaposed to the raw and wild nature of these majestic creatures. Non-Glare available upon request with an up charge. INQUIRE HERE
Dyes are infused into several layers of a proprietary coating. This gives the image a new sense of three dimensionality, enhances image durability and quality. Using pre-treated recycled aluminum, sublimation provides unparalleled depth, clarity and vividness to the work. Gloss, Semi and Matte finishes are available. These pieces also require a custom crate to be built in for safety during shipping. (Metal Sublimations largest available size is 48 x 72)
Because prints are very fragile, they shouldn't be stored in the tube for extended periods of time. Make sure to open the package within 24-48 hrs of receiving it and take it to a professional framer as soon as possible for opening and archival dry mounting. Handling your large print yourself could result in wrinkles or tears. In the unlikely event of damage, please see policy HERE.

FRAMING: It is not uncommon for prints to have a strong curl to them when first unrolled. Discuss with your professional framer about dry-mounting your print, using archival materials only, to ensure it will remain flat once framed.

PLACEMENT: All artworks should not be placed in direct sunlight to avoid any fading over time.
ABOUT THE PIECE
WHITE MOUNTAIN, WYOMING, 2022
We all have places that tend to call us back. Back to something so raw and real your heart finds a rhythm not found anywhere else.
My first trip to the expansive Red Desert was in 2011. Endless red, green and tan buttes that fall seamlessly into a desert floor of fragrant sage. Open skies filled with billowing massive and expansive clouds or completely empty, allowing the relentless scorch of a summer sun to pour down upon you.
The wind, an element of undeniable power that you must certainly be prepared for. Rain storms never to be caught in or you may be spending a couple days in your car waiting for quicksand like mud like to dry out. And winters so harsh no human chooses to call this place home. You rarely have a single bar of cell service, and you're lost in a sea of untouched land. Until, of course, you come across the scars humans continue to leave on the earth here - oil, mining, cattle and sheep.
Humans, far too many of them, have a way of disgracing Mother Nature.
Capturing this image made the hair on the back of my neck raise. ICONIC really is all I can think when looking at this remarkable stallion if front of the intense Wyoming butte.