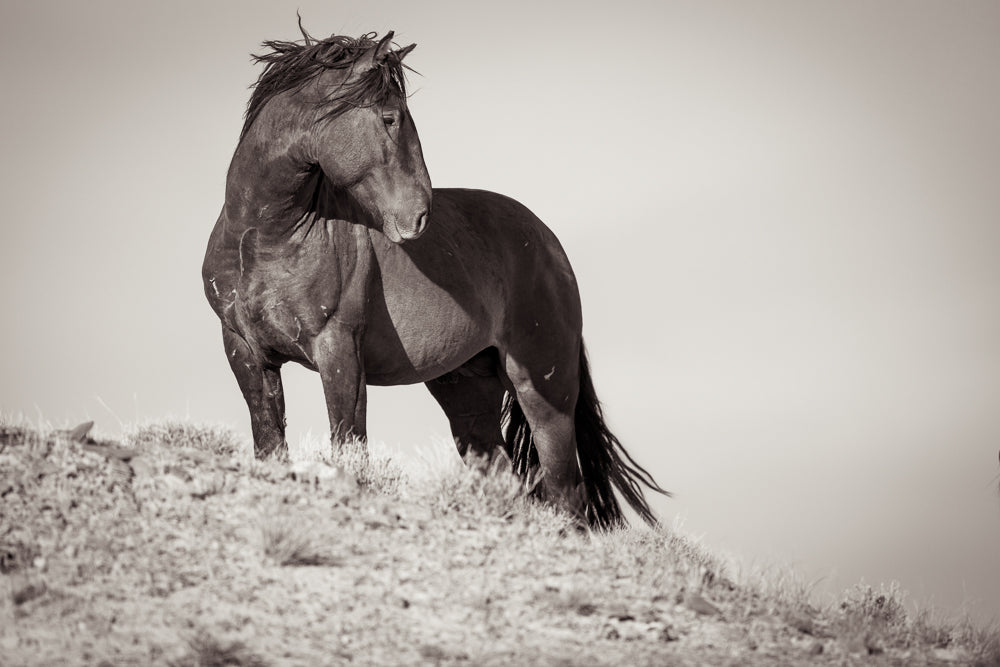 "When you spend this amount of time, intimately, with these creatures and the land they roam freely on, it's impossible to not want to do everything you can to persevere both, for generations to come. When you learn of the injustices they are faced with due to the hands of greed and special interests, a fire is lit in you. I wish to ignite that fire in others".

Since 2004 Kimerlee has been donating time, talent, funds and fine art pieces from her collections to a number of organizations whose focus is protecting wildlife and wild lands. Eighty % of her art openings have had fundraising efforts attached to the events. She hosted photography workshops for many years, with a significant portion going back to non profit. She has worked with rescue, been invited to speak on behalf of wild horses and each day wonders, what else can we do for the voiceless?

Her work has inspired others to care, to photograph, to get informed and to become part of the many voices working today for their protections.
MAY WILD THINGS BE
FREE . . . FOREVER
Helping protect wild horses and burros with each print
AMERICAN WILD HORSE CAMPAIGN x KIMERLEE CURYL
Through her fine art photography and stories of these remarkable creatures, Kimerlee hopes to engage you even further than the artwork. To inspire you to care and join the fight in making sure their wild lives and the places they call home, matter. By bringing these pieces into you home or work space, you instantly open up the conversation for conservation with your family, friends and colleagues.

20% of the profits from our Conservation Edition sales will be gifted to the American Wild Horse Campaign.

OTHER WAYS YOU CAN HELP
Together, with your voices we will see a change!
PLEASE COPY & PASTE

I joined the #KEEPWILDHORSESWILD campaign because being a voice for the voiceless, and wildness, matters.

Please join me in supporting @kimerleecuryl.wildhorsephotos and benefitting @freewildhorses, a non-profit working for the protections of our wild horses and burros on our public lands here in the US.

Pass this along and tag THREE friends who care about our wild world.
Year after year Kimerlee donates her time, images and limited edition prints to multiple organizations and auctions for the sole purpose of fund raising and making our world a little bit better place. Below is a selection of organizations she has donated to.
I HAVE FOUND THAT AMONG ITS OTHER BENEFITS, GIVING LIBERATES THE SOUL OF THE GIVER.

Maya Angelou